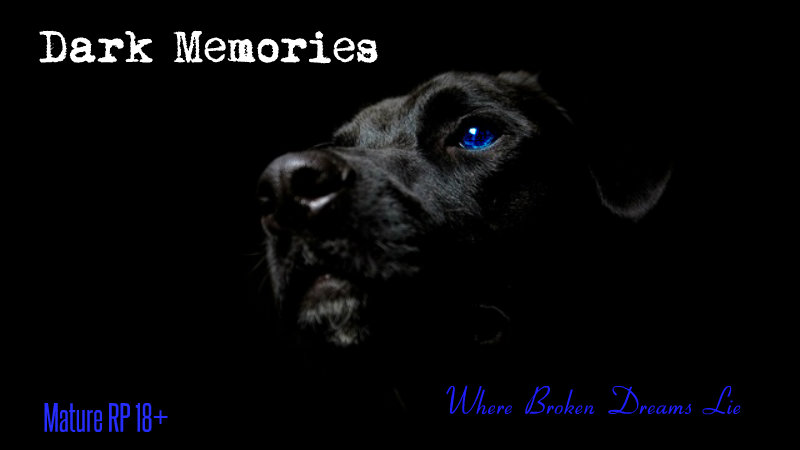 A mature dog RP intended for users of the ages 18+.

The site is finally up and running. We ask that all members start advertising in order for us to gain more, so RPing can be a lot of fun especially since we have the option for others to create their own packs.

The site is new so please keep in mind that everyone is still trying to figure things out. We are still in search of Moderators for the site so if you are interested please be on your best behavior. Please help out around the site to catch the eyes of the admins, Cetra, Dragovich and Deluce.

Speaking of the Admins, please congratulate Deluce on her new position. She's helped Cetra and Drago out quite a bit in order to finish the site so everyone can began advertising and RPing!!

When we gain more members we will begin to have Bi-Weekly

Activity Cheeks

so please keep this in mind.

A new sub-category has been put in place! An adoption center for pups or characters no longer wanted!!




Username
Last Updated
Forum Location
There are 0 Registered users and 0 Hidden users online
There is 1 Guest user online

Guest

Sun Sep 22, 2019 7:00 am

Viewing who is online

This data is based on users active over the past five minutes




The Season Changes on

March 24th.

Year:

#1 The first spring.




Spring has set in. The weather is warming and flowers are blooming thanks to the rain showers that are happening daily and keeping the earth moist and ready for the summer months.