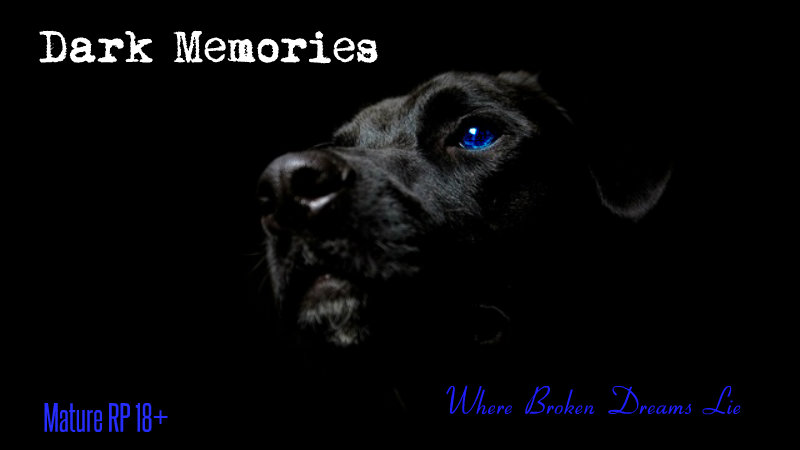 A mature dog RP intended for users of the ages 18+.

The site is finally up and running. We ask that all members start advertising in order for us to gain more, so RPing can be a lot of fun especially since we have the option for others to create their own packs.

The site is new so please keep in mind that everyone is still trying to figure things out. We are still in search of Moderators for the site so if you are interested please be on your best behavior. Please help out around the site to catch the eyes of the admins, Cetra, Dragovich and Deluce.

Speaking of the Admins, please congratulate Deluce on her new position. She's helped Cetra and Drago out quite a bit in order to finish the site so everyone can began advertising and RPing!!

When we gain more members we will begin to have Bi-Weekly

Activity Cheeks

so please keep this in mind.

A new sub-category has been put in place! An adoption center for pups or characters no longer wanted!!




Topics
Replies
Author
Views
Last Posts

0

Firesky

183

on Sun Aug 02, 2015 5:38 pm
Firesky

0

mandi

173

on Mon Mar 16, 2015 4:17 pm
mandi

a zombie survivor rp

0

admin el

174

on Tue Mar 10, 2015 5:48 pm
admin el

a zombie survivor rp

0

admin el

181

on Tue Mar 10, 2015 5:47 pm
admin el

0

wispy

173

on Sun Mar 08, 2015 9:02 pm
wispy

1

theAfanc

147

on Sat Mar 07, 2015 1:03 am
theAfanc

A yaoi/shounen ai academy roleplay

0

zuzu

124

on Sat Feb 28, 2015 7:32 pm
zuzu

stray dog rpg

0

cob admin

123

on Fri Feb 27, 2015 5:07 pm
cob admin

0

EQ Admin

120

on Fri Feb 27, 2015 2:50 am
EQ Admin

Use the Lore You Most Adore

0

AbaddonCityRose

136

on Thu Feb 26, 2015 3:13 pm
AbaddonCityRose

0

century

149

on Thu Feb 26, 2015 12:09 pm
century

An AU Pokemon RP

0

Amissa

143

on Wed Feb 25, 2015 11:58 pm
Amissa

0

AdminCharon

144

on Wed Feb 25, 2015 10:03 am
AdminCharon

Users browsing this forum: None

Moderators:

None

Permissions in this forum:
You cannot post new topics in this forum
You cannot reply to topics in this forum


The Season Changes on

March 24th.

Year:

#1 The first spring.




Spring has set in. The weather is warming and flowers are blooming thanks to the rain showers that are happening daily and keeping the earth moist and ready for the summer months.